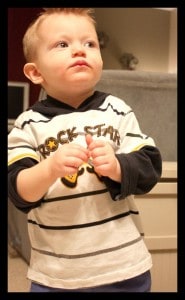 "More please! I just love it when Mommy understands what I want now! Since I learned a few signs, she doesn't have to try to read my mind, and I don't get so frustrated anymore. This is great. Don't you like my sign for MORE?"
We're always adding new words to our dictionary of signs.  Check back soon for more.
Need a word that isn't here?  Contact us and we'll add it for you.