Cards to teach, cards to entertain, cards to remind you to sign!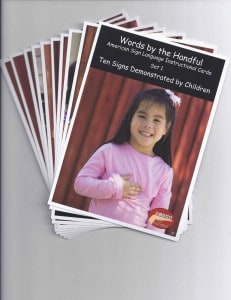 Photos of children signing
Fun for little ones…
Easy for adults!
Ten Signs/Ten Cards
in each set
Six different sets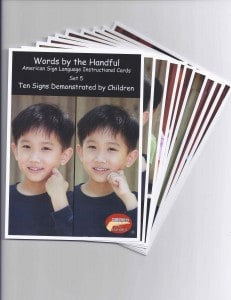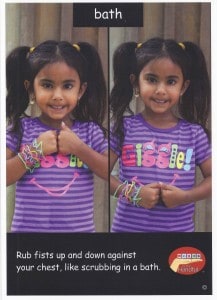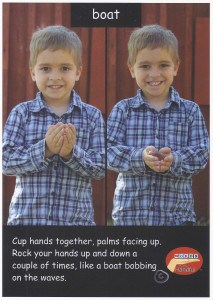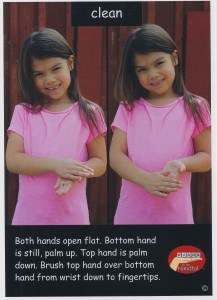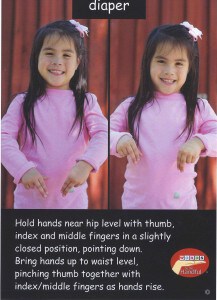 Each 5 x 7 card shows a sign, the word for the sign, and a description of how to do the sign. Great for posting around the home or preschool, and for use as flash cards. Printed on card stock for durability.