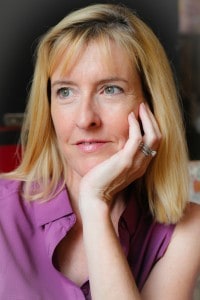 Mimi Brian Vance
Mimi Vance is a life-long language specialist, who grew up in the rich gumbo of languages and cultures of Louisiana. As a young child, she was given French and Spanish lessons, and she was hooked. Since then, she has studied many languages and is fluent in a few. Her bachelor's degree is in French, her Master's is in International Policy Studies, and she has over a decade of working in multi-lingual environments around the world.
Mimi's extensive international and intercultural experiences have put her front and center for first-language acquisition by children in a number of languages. The universality of how children acquire their first language is similar to how adults take on a second language, but the priorities – and thus the vocabulary and the syntax – are different. In-depth study of the literature on sign language use with hearing children combined with her language learning/teaching expertise for a powerhouse effect.
In using signs in her own family and with her own children, she developed read-aloud stories and other tools for early stage first-language learning. Words by the Handful LLC was born in 2007, and has grown to include books, products, parent/child classes and early education/teacher training. She knows first-hand what a dramatic effect signing can have on the lives of babies and their families.  She's an enthusiastic teacher, and a favorite with the baby and toddler set.
Words by the Handful LLC
Words by the Handful is a baby sign language educational company. We work to make baby sign language easy and accessible for home and early educational environments. We create books, instructional cards, teaching methods – all based on the Words by the Handful philosophy.
Words by the Handful Philosophy: Sign language – even just a handful of signs for key words – can make a significant impact on the life of a baby and the adults in that baby's life.
Human beings are wired for language, communication, and relationship. Babies are small human beings who learn language and how to manage themselves from the large human beings in their lives. Babies master the physical requirements of producing speech long after they master the ability to understand, and well after they develop the desire and need to use speech.
Before they can speak in words, babies will naturally use gestures and non-word vocal sounds to get their point across – – to communicate. While sometimes eventually successful, these communication attempts are often an exercise in frustration for both child and adult(s).
However, when babies and toddlers – not deaf*, but hearing children – are taught systematized non-verbal, visual language – sign language – they can communicate very effectively, and reduce some of the many frustrating moments of the life of every family with a young baby.
* Deaf children face a different path for learning communication skills – – some use ASL (initially similar to the use of ASL as baby sign language in hearing children) – – some use hearing assistance devices. They and their families can and do benefit from Words by the Handful materials and methods. The discussion here, however, focuses on the use of sign language with hearing children.  
Certainly, there are many matters you have to view about medicaments. You can get medicaments from the comfort of your home. Viagra is one of the best-known medicines of all time. What about sexual living and "Levitra vs Cialis"? What is the most essential information you have to think know about this? Our article focuses on the symptoms of erectile dysfunction and "viagra or cialis". The most great thing you have to look for is "cialis or viagra". Living with erectile dysfunction can no doubt complicate dating. Many people using this generic generally do not have perhaps serious side effects to Viagra.