Sit down with your child,
read a story,
learn five signs
and teach them to your child at the same time…
in about five minutes.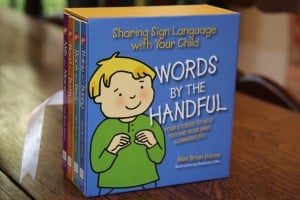 Four Books come in an adorable Boxed set.
Each book weaves five essential signs into a child oriented story. The adult reader learns sign language while teaching baby, long before baby can form words.
Stimulate early communication skills through signs, repetition, and reading aloud.
Baby Signs – Easy!
To order your set, please click here.